Trabecular Meshwork Cell (detail)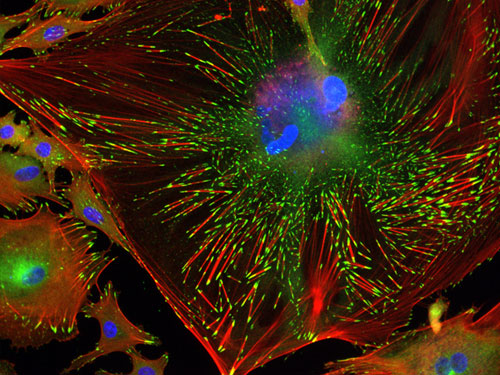 This is the winning image for North America -- IN Cell Image Competition. It shows the internal structure of a single trabecular meshwork cell.
In this image, DNA has been stained blue, so the large clumps of blue just above centre are the cell's nucleus. Red lines are filaments of actin spread throughout the cell, while the green patches at their tips are the focal adhesions.
Filed Under (tags):