You are here
Home
»
Home IOP Monitoring
»
Interested in Self-Tonometry?
Join the FitEyes Community and Email Discussion Group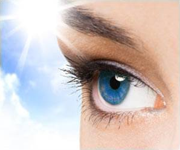 Join the Internet's Largest Eye Pressure Research and Glaucoma Support Community!
Login or Create an Account to start interacting with the FitEyes community.
With FitEyes you can find and connect with other people who share in your same interests. Find out more about us.
We boast our very devoted followers and the richness of information regarding general well-being, healthy lifestyle, and, in particular, eye health on our website.
This information includes, but is not limited to, the main topics dedicated to managing your eye pressure, original articles about glaucoma, editorial content explaining self-tonometry, blogs, surveys and podcasts, and members' reviews, postings and discussions.
The FitEyes Email Discussion Group is an important, if not the most important part, of the FitEyes community. Upon joining FitEyes you are enrolled in the Discussion Group where the majority of members' interactions is taking place on a daily basis. Depending on your personal preferences, you can just browse through the FitEyes Email Discussion Group Archives, read through the daily Discussion Group Digest, or engage in active email communication with other Discussion Group members. To learn more about the FitEyes Email Discussion Group or about how you can better manage your Discussion Group preferences, please refer to our FAQ pages.
Related Tags: