You are here
Home
»
Home IOP Monitoring
Keep Close Track Of Your IOP
Self monitoring anytime and everywhere with the iCare HOME 2 Tonometer.
The iCare HOME2 Tonometer has been designed to provide patients with a convenient way to monitor intraocular pressure (IOP) at home or outside of the doctor's office. The iCare HOME2 is small and light, so it can be easily carried around.
This is the first FDA approved device available to patients for measuring intraocular pressure at home. It's comfortable, easy to use and requires no anesthesia, drops, air, or other preparation.
Key Features:
Ease of use
Reliability and accuracy
Automatic eye recognition
Intelligent positioning assistant
Gentle measurement technique
Instant data transfer to the clinic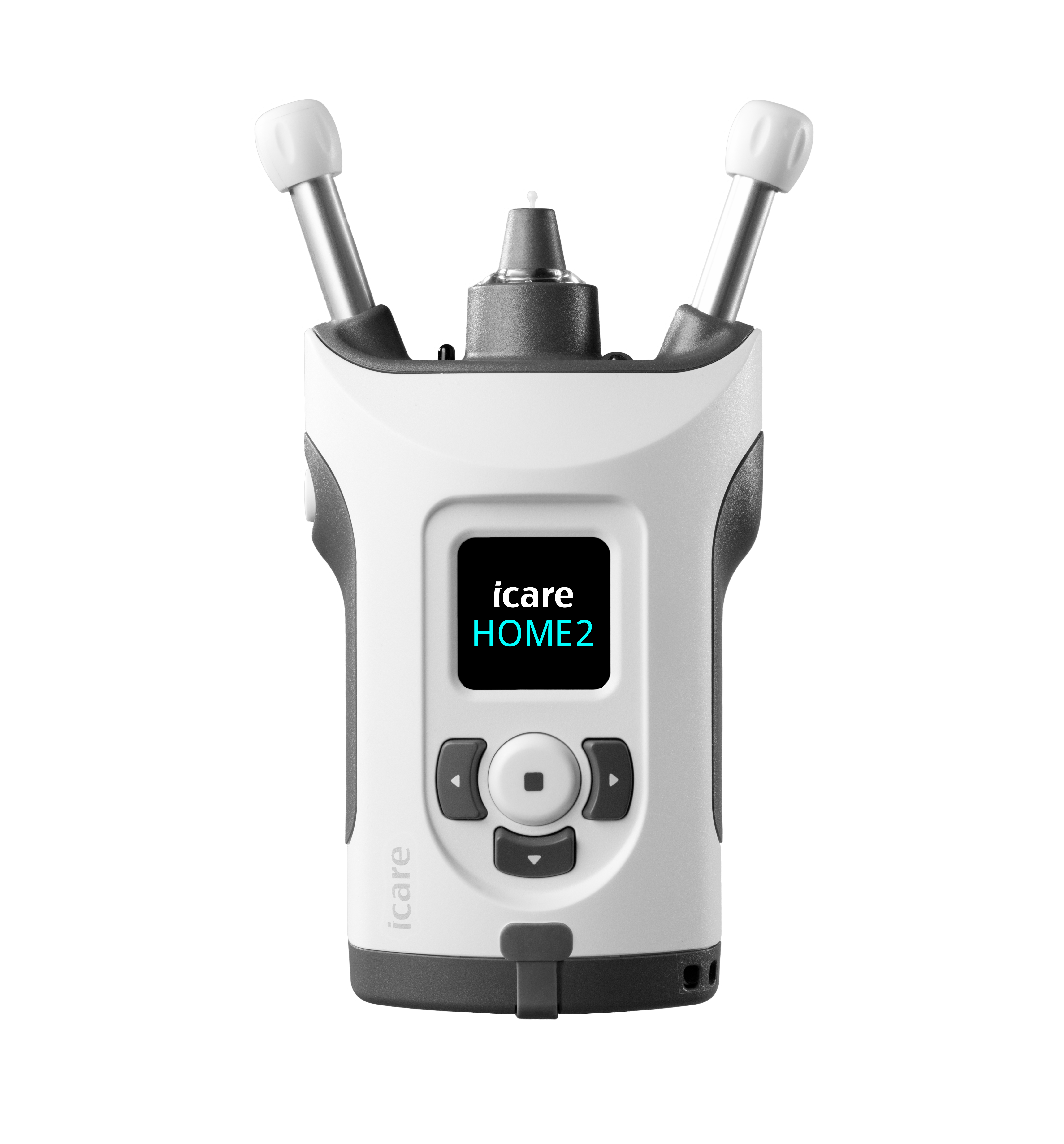 The iCare Home2 Tonometer uses a patented rebound technology that is based on the principle of measuring the force required to compress a material. This method is widely used in many other applications, such as in measuring blood pressure. This tonometer measures IOP by gently touching the cornea.
IOP data empowers decisions as intraocular pressure is the only medically treatable risk factor for glaucoma. The readings help doctors determine your progress and how well your treatment is working. Measurements with the iCare HOME and HOME2 tonometers are reliable and the data helps to better assess the status of any glaucoma present.
Find out more information about renting or buying the iCare Home2 Tonometer following the link below: