Eye Pressure Home Monitoring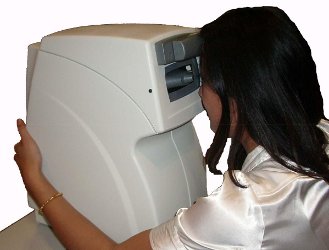 In the following sections, we will explore the subject of Eye pressure monitoring via the practice of home (or self) tonometry. A similar and related home page article is why you should monitor your IOP. We recommend reading that article as well to learn of the importance of measuring one's eye pressures. Such factors as the importance of diurnal pattern observation and measuring at crucial times such as early morning are emphasized. Many studies such as, Importance of early morning intraocular pressure recording for measurement of diurnal variation of intraocular pressure stress this point. In these sections, we expand on the subject of self tonometry.
Also, see the publications in the right margin (Research Papers) which expand on FitEye's involvement in the exciting new area of home tonometry.
Maximizing Value from Self Tonometry