The entire following blog post was intially written as a private email to a friend of mine. I decided to share it here.
I grew up doing fast things in a fast way. I raced motorcycles -- and I have always loved anything fast. But I also tried to accomplish the maximum possible number of things each day and I always pushed myself to do things quicker or more efficiently. Then I developed glaucoma.
As I have gotten to know myself more intimately (thanks in part to self-tonometry) I have realized that I actually like to take my time. I enjoy doing things in a non-rushed manner. You could even say that I enjoy being slow! (Something I never would have admitted to myself in my days of racing, even in my most private thoughts.) Even today, I still have a great admiration for people who do things quickly, as if this is an inherently superior way of being.
But I now know that I like to take my time doi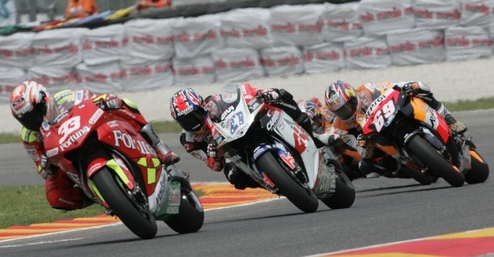 ng things. I still enjoy efficiency. But sometimes it is more efficient to delay the next project's start and finish what was started rather than have to terminate it due to an artificial deadline and then pick it up again at a later time. I like going deep into things (whether discussions, research or building software) and having the time to do it well. And I have found that sometimes I even enjoy doing something in a completely inefficient manner (saying that still sounds sacrilegious). Sometimes I enjoy just plain being slow! (What have I just said! My gosh!)
Filed Under (tags):